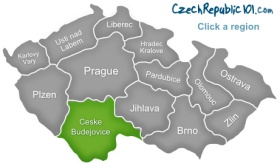 Although most famous for the medieval city of Prague, Czech cities are fascinating to explore and if you come out of the capital's shadows, the country has a lot more undiscovered and underrated gems which have the potential to amaze, such as the town of Cesko Budejovice.
If you call yourself a lover of beer, there is just no plausible excuse to miss out on a visit to the beautiful town of Cesko Budejovice. Once known as Budweis, this town is where the original Budvar or Budweiser brew originated and a large tankard of which is sure to set some pretty high standards for every beer you might have in future.
Arguably the most important town in the South Bohemia region, Ceske Budejovice is tucked away from the tourist crowd of Prague and thus provides an ideal opportunity to sample a taste of contemporary Czech lifestyle, where sublime restaurants continue to thrive and great beer can be found next to beautiful specimens of Baroque and Renaissance architecture. A town with a wide variety of experiences, Ceske Budejovice is a delight for all senses with as much cuisine, beverage and stunning design to maintain the visitors interest for long periods.
The most notable part of the city is the Námesti Otakar II, a square piazza exactly a hectare in size and one of the largest squares in Europe. Surrounded by imposing facades on all sides, Baroque and Renaissance architecture dominate these impressive buildings which have stood the test of time and act as a reminder for glories of days gone by, while St Nicholas Cathedral, the "Erratic Boulder" and the Black Tower are some of the other main tourist attractions in the city.
Engulfed in history, myths, legends and untold tales, Ceske Budejovice may be best known for a famous brew but it is also an ideal destination for a weekend visit and a showcase for how local tradition and history has managed to preserve their cultural heritage along with embracing a contemporary lifestyle.